Blog # 84
Blog #84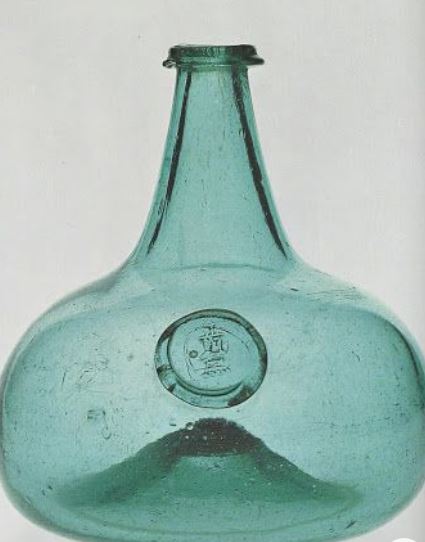 The Core Value of Recycling Glass


    Recycling glass bottles is core to a circular packaging economy since recycled bottles are crushed and cleaned to produce cullet, which goes back into the glass furnace to make new bottles. Using this recycled cullet reduces the natural resources and energy needed to produce glass. In fact, increasing cullet to 55% reduces the use of sand, limestone and soda ash in half. Since cullet melts at a lower temperature, every additional 10% of cullet used reduces a furnace's energy use by 2.5% and CO2 emissions by 5%.
                        
       Blog #83
                                                                             
                                     



                       A White Bordeaux Hits The World's Most Expensive Bordeaux List
|   | Wine Name | Score | Ave Price |
| --- | --- | --- | --- |
|   | Petrus, Pomerol | 96 | $4077 |
|   | Le Pin, Pomerol | 95 | $3966 |
|   | Liber Pater, Graves | 93 | $3866 |
|   | Liber Pater Blanc, Graves | 93 | $3649 |
|   | Chateau Lafleur, Pomerol | 96 | $1000 |
|   | Château Lafite Rothschild, Pauillac | 95 | $975 |
|   | Château Haut-Brion Blanc, Pessac-Léognan | 95 | $921 |
|   | Château Latour, Pauillac | 96 | $793 |
|   | Château Ausone, Saint-Émilion | 96 | $738 |
|   | Château Margaux, Margaux | 96 | $737 |

     Who says red wine has to be the most expensive wines in the world? At last a white Bordeaux - Chateau Haut Brion Blanc hits the top 10! 
    Assemblage 51,4% sémillon, 48,6% sauvignon Degré d'alcool 14,2° (provisoire) Barriques neuves 40,4%.
    Translation: 51.4 % Semillon, 48.6 % Sauvignon Blanc, 14.2% Alcohol, 40.4 % New barrels.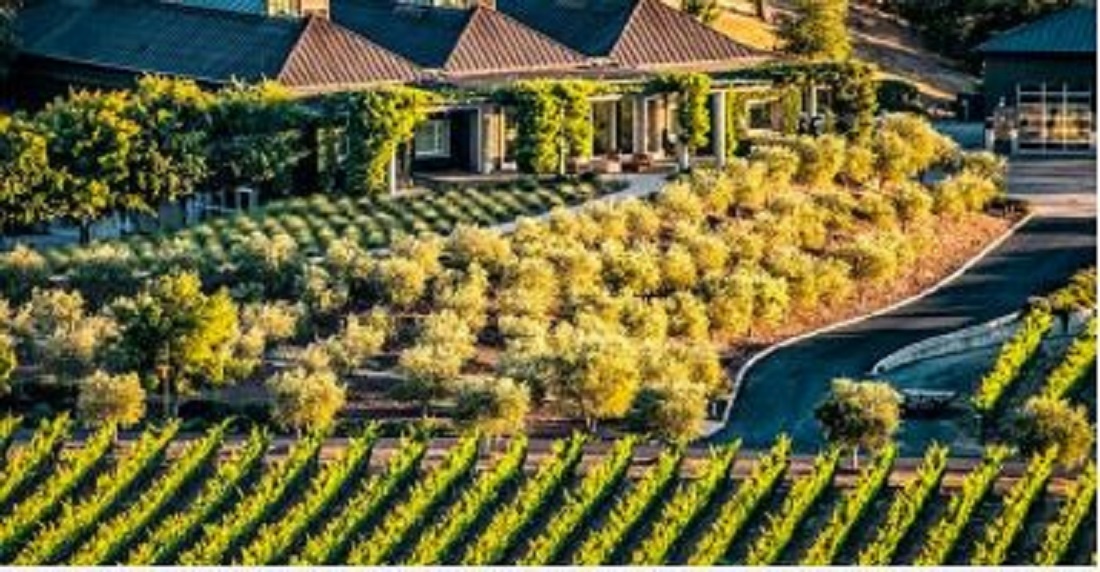 Blog # 82
Harvest Report October, Four Weeks Late
    The 2023 California winegrape harvest has gotten off to a late start, with vintners just beginning to pick in most regions. Due to cooler temperatures this spring and summer, which have allowed grapes to mature slowly and gradually, timing is anywhere from a week or two behind normal to nearly a month late. While it is still early in the harvest, California vintners are looking forward to a high-quality 2023 vintage.
    As of the end of September, picking of early-ripening grape varieties sauvignon blanc, chardonnay and pinot noir in Lake and Mendocino counties was about 85% done. And, the harvest of red varieties there is over one-third completed,
    Meanwhile, less than 10% of sauvignon blanc and chardonnay in Sonoma and Napa counties have been picked, only about 5% of pinot noir and around 2% of cabernet sauvignon and other red grapes.
Blog # 81
Here's something you don't see every day: a Cessna 172 airplane hoisted out of a Sonoma vineyard. On Aug. 19, after his engine failed, pilot William Tomkovic of Healdsburg made an emergency landing in Russian River Valley's El Diablo Vineyard, one of California's best Chardonnay vineyards and a source for top wines from Kosta Browne, Arista and Ram's Gate. El Diablo is located just 2 miles away from Charles M. Schulz Sonoma County Airport.
While you might not think of vineyards as runways, this isn't the first time planes have landed among grapes. In 2005, a Cessna crash landed in a vineyard row belonging to Jaeger Vineyards, taking out 12 vines.
Blog #79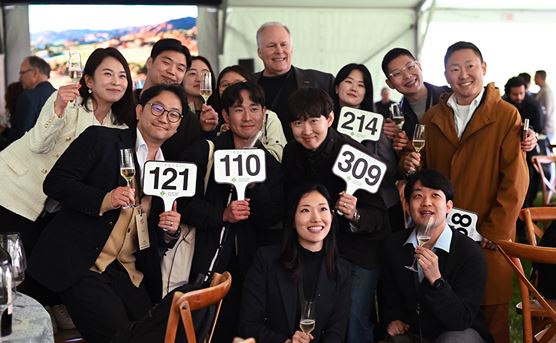 2023 Sonoma County Wine Auction
                                    Raises Over $1.3 Million for Sonoma County Nonprofits
                                    More Than 430 Charitable Organizations Funded to Date
    SANTA ROSA, CA (September 20, 2023) – Sonoma County Vintners Foundation (SCVF) is pleased to announce that its annual Sonoma County Wine Auction (SCWA) has raised over $1.3 million. These proceeds will fund next year's SCVF Community Grants for nonprofit organizations in the areas of education & literacy, health & human services, the environment, and arts & culture as well as the Emergency Relief Fund. The 2023 SCWA was held at the breathtaking La Crema Estate at Saralee's Vineyard on September 16, 2023. Since the auction's inception more than $41 million has been raised, directly benefiting Sonoma County community members in need.
Blog # 78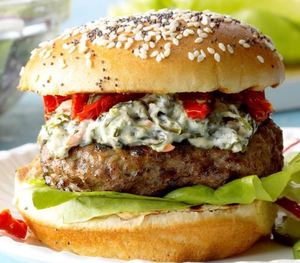 The Top Most Popular Restaurant Brands Today 
         If you were wondering what wines are most popular
                  in restaurants today, here is the list
     1 Cakebread.  
        2 Jordan
        3 Duckhorn
        4 Silver Oak
        5 Frank Family
        6 La Crema
        7 Stags Leap Wine Cellars
        8 Decoy
        9 Franciscian
Blog #77

Switching to Electric
    Switching to electric trucks can offer a multitude of benefits for our businesses, our customers, and the planet. The vehicles that drive the beverage industry are about to get a major revamp.  A new breed of transportation entrepreneurs are testing fully electric and even self-driving trucks to tackle some of the beverage industry's most pressing problems, including driver shortages, high maintenance costs, volatile fuel pricing, and safety concerns.
    The sheer size of the beverage alcohol industry, along with the unique challenges of beverage distribution, makes it especially attractive to this new wave of trucking entrepreneurs. And it helps that the current limitations of electric-truck battery technology fits the nature of beverage distribution quite well.
    Examples such as Thor Trucks joins the likes of Tesla, Nikola, Workhorse, the Chinese company BYD, and others in developing this next generation of electric and self-driving trucks. Even trucking industry veterans like Peterbilt, Daimler, and Cummins are announcing their own electric models. 
    But if self-driving trucks eventually become a reality, A-B will be remembered for an historic milestone. In 2016 the company made the first beer shipment with such a vehicle. It used an Otto self-driving truck to deliver thousands of cans of Budweiser from an Anheuser-Busch facility in Loveland, Colorado, to the company's wholly owned distributorship in Colorado Springs—a distance of 100 miles.  If the beer business can do it, the wine business surely will. 

Blog # 76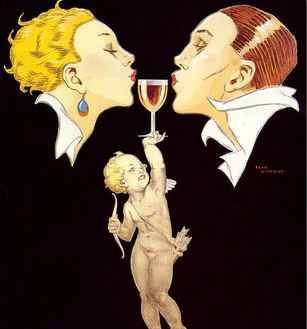 Fun Shipping Facts, Kissing In Iowa
A lawsuit against the state of Iowa by a tiny Oregon winery – Pheasant Court Winery, which produces only 300 cases per year – exposed a weird facet of Iowa wine law that surely some court will strike down.
Wineries currently can only ship wine to Iowa restaurants and retail stores if the applicant (presumably the owner) is "of good moral character". And, the law further states, only residents of Iowa can possibly be of good moral character.
Kissing is legal in Iowa! As long as:
1) The man doesn't have a mustache. In that case he must only kiss in private, where no morally upright Iowans can see that mess. No kidding, that's Iowa law.
2) The kiss doesn't last longer than five minutes (illegal statewide). Otherwise, you can just forget about shipping Chardonnay to Des Moines.
    Blog # 75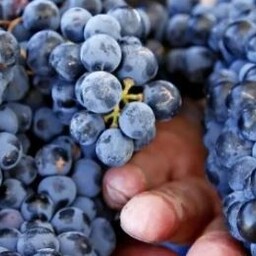 Just in case you were wondering what the numbers are for our fine wine business in Northern California, here you go:

Napa County
Vineyards: 46,000 acres
Crop value: $891 million
Physical wineries: 475
Wine-related employees: 44,000
Annual economic impact: $34 billion
Sonoma County
Vineyards: 59,000 acres
Crop value: $546 million
Physical wineries: 425
Wine-related employees: 54,000
Annual economic impact: $13 billion
Sources: County crop reports, Napa Valley Vintners, Sonoma County Vintners Asc
Blog # 74
                             Launch Vintners Diary                     
                 This is a must see video at Vintnersdiary.com!!!!
              This Vintners Video Diary Will Revolutionize Wine News
                                       
Blog # 73
Stags Leap, Stags' Leap or Stag's Leap?
                        
               
    The Stags Leap name comes from the legend that a great stag, being pursued by
hunters, made a seemingly impossible leap between the two rocky peaks that sit high above the valley. This name has been a source of some controversy – specifically the absent possessive apostrophe.
    Two producers founded in the 1970s – Stags' Leap Winery (now as well known for
 its Petite Sirah as for its Cabernet Sauvignon) and Stag's Leap Wine Cellars 
(founded by Warren Winiarski) – came to legal blows in the mid-1980s over the name.  The former was accused of benefitting from the publicity gained by the latter
in the infamous Judgement of Paris tasting.
    The subsequent ruling was that each would keep the Stags Leap name, but with
a distinct apostrophe placement. In the late 1980s, the two producers banded together  to fight for the creation of the official Stags Leap District in 1989. That AVA would  eschew the apostrophe altogether.

                                                                           
Blog # 72
Selling Domaine Curry

 


 Ayesha Curry has been a household name in America since her husband Stephen Curry 
started swishing threes in the NBA Finals for the Golden State Warriors. However, the
34-year-old seems to be slowly building an identity of her own, establishing herself
as an ace businesswoman through her numerous lucrative ventures. Her latest W in the
field of business came in the form of a lucrative deal involving a $58.2 billion company,
which is set to surge her $20 million net worth.         One of the largest wine companies
in the country, Constellation Brands reportedly announced on Friday that they will be
acquiring Domaine Curry, a brand started by Ayesha Curry and Stephen Curry's sister,
Sydel Curry-Lee. Curry shared the news on her Instagram stories recently.
        
Blog # 71

    Why Organic Wine Tastes Better
    In 2016, Magali Delmas and Olivier Gergaud, professors at UCLA and the KEDGE Business School in Bordeaux looked at 74,000 scores of wine produced in California from the trio above, and found that organically and/or biodynamically certified wines earned 4.1 percent higher than the rest of the pack.
    The duo returned in 2021 with the results from a study that considered 128,000 wines scored by top French guides Gault Millau, Gilbert Gaillard and Bettane Desseauve, showing that organically certified wines scored 6.2 percent higher scores on average than the rest. Biodynamically certified wines – which don't just eschew chemicals, but also require growers to plant and harvest at certain times and integrate animals and native plants into a holistic and closed-loop farming system – earned 11.8 percent higher scores.
Blog #70
 Stock Up On Sauvignon Blanc
    Demand for sauvignon blanc has been strong, fueling big price growth earlier this year but slowing in recently as bloom and set loomed. The 2022 county average price for the white grape in Napa was $2,925 a ton last year, and new contracts this year have been priced in the $5,000¬ $5,500 range; in Sonoma $1,913, and $2,600-$2,800; in Mendocino, $1,485, and $1,650-$2,000; and in Lake $1,317, and $1,700-$2,000.
"If it looks like a large crop, you will see the price go down a bit for those grapes remaining for sale in Mendo and Lake. I do not foresee that going down in Sonoma County, because what is available will be considered overage (on purchase contracts), and wineries will continue to pay for that. That's how high the demand is," of Klier Vineyard Management said. 
    Watch for our pre-release of our 2022 Leslie Hennessy Sauvignon Blanc.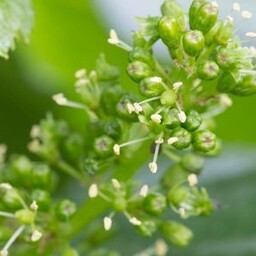 Flowering Has Begun
These tiny white flowers on this Pinot Noir grape bunch has started the process of growing the berries that we will make into wine in September. Since grapes are asexual (they mate by themselves) we don't need insects
 Educati0on # 69                                                                                     
 2023 Sonoma County Barrel Auction Raises More Than $535,000
    Proceeds Support Sonoma County Wine Marketing Programs and Initiatives
SANTA ROSA, CA (May 10, 2023) – Sonoma County Vintners (SCV) is pleased to announce this year's results from the ninth annual Sonoma County Barrel Auction (SoCoBA) presented by American AgCredit and held in person at MacMurray Estate Vineyards on Friday, May 5, 2023. These "never before, never again" wines showcasing the spectacular diversity of Sonoma County's wine region raised over $535,000 for SCV's marketing programs and initiatives that support the wine trade and community. The auction featured 66 unique barrel lots ranging from 5 to 20 cases from 76 participating Sonoma County vintners.
Over 320 guests attended SoCoBA, including participating vintners, trade, media, community leaders and sponsor partners. Trade guests attended from across the United States and around the globe, with international attendees from China, Japan, Norway and South Korea.

That spirit of collaboration resulted in the highest selling barrel auction lot of the day, a 2022 Pinot Noir from Williams Selyem, Rochioli Vineyards and Winery, and Gary Farrell Vineyards & Winery named "The Legend: Joe Rochioli, Jr." The 20-case lot sold for $51,000 and honors the late Sonoma County winemaking pioneer with a wine made from the historic Rochioli Riverblock Vineyard he farmed for decades.
Rounding out the top three lots, the 2021 Cabernet Sauvignon Blend "The Pick of the Bunch" 20-case lot from Silver Oak sold for $45,000 and the 2022 Pinot Noir "The Duel" 10-case lot from Kosta Browne was purchased for $22,000. The highest selling white wine lot of the day was the 20-case, 2022 "Chardonnay Legends" from Rombauer Vineyards at $19,000
What Is a Garagiste Winery?
Education # 68

 
    *Garagistes (garage-east) is a term originally used in the Bordeaux region of France to denigrate renegade small-lot wine makers, sometimes working in their "garages" (anything considered not a chateau), who refused to follow the "rules," and is now a full-fledged movement responsible for making some of the best wine in the world. 
    The Garagiste Festivals were the first to shine a light on the American garagiste winemaker in 2011. The 5th Annual Garagiste Festival: Northern Exposure is coming back on April 29, 2023 at the Veterens Building in Sonoma to give you rare access to the region's best small, hard-to-find winemakers. At this intimate event, you will discover and taste amazing, cutting edge wines from over 40 high-quality, micro-production, commercial wineries from Napa, Sonoma, Mendocino, Santa Cruz, and more.
    Go to garagistefestival.com We will be broadcasting live from our KSVY booth with Paul Manchester and Leslie Hennessy.

                 
 
 
 Sideways- the Movie and Pinot 
  Education #67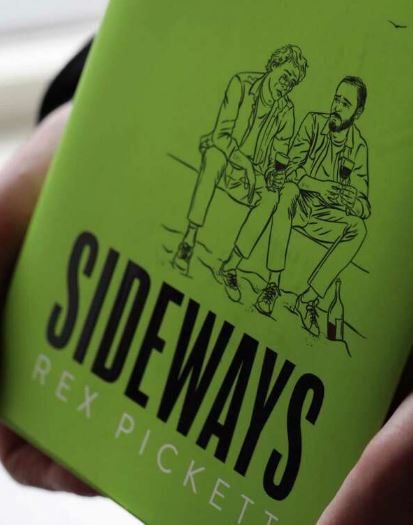 "Sideways," the 2004 Oscar-winning movie in which Paul Giamatti experiences a midlife crisis while on a wine tasting trip through Santa Barbara County, made some people lots of money — not only the production company, but also countless American wineries.
Yet one person claims he never got his fair share of the "Sideways" gold rush: Rex Pickett, who wrote the novel that inspired the movie. Now, 19 years later, Pickett is trying to change his fortunes. He's hoping that collectible editions of the book and public appearances will reignite interest in his work, this time on his terms.                                 Perhaps no group benefited as enormously as California's producers of Pinot Noir, the wine that Giamatti's character worships. In the decade following the film's release, the retail value of Pinot Noir grew by 300%, according to Wine Spectator data.
        These new endeavors came out of a realization that even if his success in Hollywood was limited, Pickett is something of a celebrity within the California wine industry, for whom "the 'Sideways' effect" — shorthand for how the movie boosted demand for Pinot Noir and devastated sales of Merlot — is an everyday term.
 

Reducing Carbon Footprint
         Education #66


    Champagne was indeed the first region to measure its carbon footprint in 2003, using the Carbonne-4 methodology, which includes every aspect of the production and shipping process. The intention was to reduce the 2003 footprint by 25 percent by 2025 and by 75 percent by 2050,; in 2022 this goal was further expanded with the region aiming to achieve carbon neutral status by 2050.
    While Champagne has certainly come a long way ( reducing its carbon footprint by 14 percent in 2018), it is unlikely that the 25 percent reduction will be achieved in 2025, especially since exports continue to grow, and warmer temperatures require previously unnecessary cooling techniques.
Moutons Artist Labels  Education #65
 Chateau Mouton Rothschild has been releasing artist rendering labels since 1945.  Chagall,Miro,and Dali are just a few of the famoous artists to adorn the Mouton labels. 
     Bordeaux first-growth Château Mouton-Rothschild has unveiled the label for its 2020 vintage, showcasing original artwork by renowned British painter Peter Doig.
"The painting shows something of what goes on behind the scenes in the production of wine, what happens offstage, as it were. It's a sort of ode to workers, to all those involved at the various stages of making a wine before it's finally bottled," said Doig. "It's a dream with a romantic streak, as if someone spontaneously decided to sing in the vines. It's a moment of poetry, where you can take your time. It's neither really day nor really night, but rather something in between, between waking and sleeping. It is possible to see it as a progression, a dream journey in the world of the harvest."
Water Report Sonoma and Mendocino
Education # 64

    This winter, the proverbial "storm door" opened with a bang and allowed a series of back-to-back-to-back atmospheric rivers to enter the region, beginning late Dec. 26 and finally tapering off early this week with a final cold front dropped less than inch overnight Wednesday.
    The rain has really helped the area and much of the state rebound from three years of drought, however, filling Lake Mendocino to capacity for this time of year and recharging Lake Sonoma.
"The 10-to-14-day forecast is trending drier right now, but that could change quickly," said Don Seymour, principal engineer with Sonoma Water. "I think, in the big picture, the reservoirs, particularly Lake Sonoma, our largest reservoir, it's almost full now. Even if it trended dry, we're just in such a different positions than we've been in recent years. We've basically filled that reservoir."
    It was a quick turnabout. Just last month, Lake Sonoma reached the lowest level in its history, at 96,310 acre-feet. It has more than doubled its storage since then, with nearly all of the gains coming after Dec. 26.
    Having healthier reservoirs also should restore river flows to more normal levels this summer, which would benefit fish and other river species after several warm seasons with critically low, minimum flows.
    "I'm just elated, because we've stepped back from the brink," said Don McEnhill, executive director of the Russian Riverkeeper. "I wouldn't ever say we've ended the drought, but we've certainly taken a step back."
    McEnhill said the sudden, drastic shifts from extremely dry to extremely wet weather are exactly what climate scientists had been predicting for decades, and he feared that residents would too easily forget the importance of water conservation, given current abundance.
Cabernet Sauvignon in the World
Education # 63
Few would argue that the finest examples of Cabernet Sauvignon wine are found in Bordeaux and California, a standpoint supported by the 1976 Judgment of Paris. The past two decades have seen a raft of quality Cabernets emerging from New World regions such as Maipo in Chile and Coonawarra in Australia.  These are gaining popularity with an increasingly broad consumer base as the world's most prestigious Cabernet Sauvignon wines become prohibitively expensive.

    While Cabernet's good acidity, tannins and punchy cassis notes go a long way in a blend, it is worth mentioning that these qualities can make cooler climate Cabernet Sauvignon an awkward customer in the glass. To a degree, this explains why it was often blended in cooler regions like Bordeaux, while warmer climates enabled Cabernet's edginess to be softened – and often be encountered as a single-varietal wine in the likes of California and Australia.
    Nonetheless, Cabernet Sauvignon has a large number of common blending partners. Apart from the obvious Merlot and Cabernet Franc, the most prevalent of these are Malbec, Petit Verdot and Carmenère (the ingredients of a classic Bordeaux Blend), Shiraz (in Australia's favorite blend) and in Spain and South America, a Cabernet – Tempranillo blend is now commonplace.
Cabernet Is Still King
Education # 62
   
    Napa does it again. According to a statement issued by Liv-ex in May: "The California 50 index has outperformed the Liv-ex Fine Wine 1000 over the past year, providing better returns than Bordeaux and Italy." As you can imagine, most of this growth is being driven by the Napa blue chips. And there's more good news for the Golden State: California accounted for 7.5 percent of the Liv-ex trading market by value in 2021, while the number of wines brought and sold exceeded 500 for the first time.  
    "California's share of the total market (by value) has climbed from 0.1 percent to 7.9 percent over the past decade, making it the fourth most-traded fine wine region after Bordeaux, Burgundy and Champagne. The high quality of its wines, combined with strong branding and expanded distribution through La Place de Bordeaux, has contributed to its secondary market success," said a spokesperson from Liv-ex.
    "It has been the King of Bordeaux for hundreds of years so I don't see it stopping anytime soon… Also take a look at acreage in Napa, it's just about all Cabernet and given the current stratospheric pricing, I would be stunned to see that change anytime soon," adds Donny Sebastiani, CEO of the Sonoma-based Don Sebastiani & Sons.
The World's Best Cabernet Sauvignons on Wine-Searcher:
|   | Wine Name | Score | Ave Price |
| --- | --- | --- | --- |
|   | Hundred Acre Wraith, Napa Valley | 98 | $710 |
|   | Screaming Eagle, Napa Valley | 97 | $4694 |
|   | Abreu Vineyard Madrona Ranch, Napa Valley | 97 | $599 |
|   | Schrader Old Sparky Beckstoffer To Kalon Vineyard, Napa Valley | 97 | $1018 |
|   | Carter Cellars Beckstoffer To Kalon Vineyard The GTO, Napa Valley | 97 | $466 |
|   | Abreu Vineyard Las Posadas, Howell Mountain | 97 | $630 |
|   | Eisele Vineyard, Napa Valley | 96 | $494 |
|   | Schrader Cellars Beckstoffer To Kalon Vineyard, Napa Valley | 96 | $457 |
|   | Promontory, Napa Valley | 96 | $899 |
|   | Hundred Acre Few and Far Between, Napa Valley | 96 | $723 |
               
            
            
Chardonnay Grape- The Come Back Kid
Education #61
    Chardonnay grapes were in oversupply from 2018 through 2020 and the wholesale prices dropped accordingly. Some growers even left perfectly healthy grapes on the vine because they determined it would cost more to pick and ferment them than they could earn from them.
    Then came the disastrous vintage of 2020, which led to a shortage of the grape. Also, growers fearing a less Chardonnay-friendly future had grafted over to something else; there are actually fewer acres of Chardonnay planted on the North Coast than at any time in this millennium.
    "Chardonnay is definitely a hot topic on the grape market," Klier ( From Turentine Brokerage ) said. "I see a huge rebound for Chardonnay. I see the Chardonnay market hotter than the Pinot market right now, in Russian River Valley. People should definitely consider Chardonnay as a replacement."
The World's Best Chardonnays on Wine-Searcher:
|   | Wine Name | Score | Ave Price |
| --- | --- | --- | --- |
|   | Kongsgaard The Judge, Napa | 96 | $956 |
|   | Peter Michael Point Rouge, Sonoma County | 96 | $510 |
|   | Aubert Wines Lauren Vineyard, Sonoma Coast | 96 | $259 |
|   | Aubert Wines CIX, Sonoma Coast | 96 | $213 |
|   | Morlet Family Vineyards Coup de Coeur, Sonoma County | 96 | $183 |
|   | Aubert Wines Eastside Vineyard, Russian River Valley | 95 | $222 |
|   | Aubert Wines UV-SL Vineyards, Sonoma Coast | 95 | $187 |
|   | Kistler Cuvée Cathleen, Sonoma Valley | 95 | $206 |
|   | Peter Michael Cuvée Indigene, Sonoma County | 95 | $258 |
|   | Marcassin Estate, Sonoma Coast | 95 | $704 |
                 
        Our Favorite Wine Writer of 2022 -
        Dan Berger
Dan Berger has been a wine columnist since 1976 and has resided in Sonoma County since 1986. Today, in addition to his privately published weekly wine commentary, Dan Berger's Vintage Experiences, Dan writes a nationally syndicated wine column as well as articles for many publications.
    Dan is a speaker at wine symposiums and universities on topics such as wine marketing, trends in the industry, regional character of wines, and the healthful benefits of moderate consumption. He also speaks to assorted groups interested in learning about wine, many of them unrelated to the wine business. And he also  is an adjunct professor teaching professional wine courses at Santa Rosa Junior College.
    Not only is Dan a wine columnist, but he is also an author. His books include "Beyond the Grapes: An Inside Look at Napa Valley" and "Beyond the Grapes: An Inside Look at Sonoma County," and he has contributed to other wine books including the University of California/Sotheby Book of California Wine and the Oxford Companion to the Wines of North America. He was also the author and project director for the Reader's Digest's book, North American Wine Routes.
    He is presently making a Sonoma Riesling wine with the adept wine maker Greg Lafollette. 

                  Monoply Napa

Education #59
    It's incredibly divisive, painfully long, and utterly ubiquitous. It's Monopoly! Since first being published in 1935, the board game has been sold around the world, and the concept has been adapted for all sorts of variations to the point where seemingly every town, college, and existential thought has its own "-opoly."
    But apparently, there's always room for more Monopolies, and this week, America's best-known wine region has announced it has finally gotten its own official version of the Hasbro-owned game: Prepare yourself for Monopoly Napa Valley Edition.
    Much like every other Monopoly variation, the Napa Valley Edition — which is produced by game maker Top Trumps — replaces the game's original Atlantic City street names and locations with Napa Valley alternatives. Expect to find "representations of much-loved Napa Valley cultural sites, historic landmarks, and time-honored businesses, alongside customized Community Chest and Chance playing cards to ensure each detail of the game pays homage to the iconic wine region destination," according to the announcement.
Education #58
Washington State Wines
Washington's 2022 vintage is like a football comeback. The game looked lost at the beginning and even through halftime, but two months of amazing weather have turned winemaker frowns upside down.
    "It's gonna be a good one. It's going to be one for the ages," said Brian Rudin, winemaker for Canvasback on Red Mountain. "The pHs are gloriously low. Good phenolics. The tannins are very soft and very resolved. We've got enough there and they've been really easy to manage on my end. Overall really beautiful balance."
    That said, crop size management could be an issue for some wineries. The wet winter weather supercharged what looked like an extra-large crop, and wineries that tried to leave it all on the vine might be looking at Friday's forecast of rain with trepidation, because a larger crop takes more time to ripen.
    "If you didn't adjust your crop to a cooler vintage, I don't know what's going to happen to you," De Kleine told Wine-Searcher. "If you're hanging heavy, you're not going to catch up."
    For those that did thin, the excitement is palpable. I heard the word "fruitful" from more than one person, which is an interesting word you could hear at any harvest but rarely do.
    "It was a fruitful year for everything," said Jean-François Pellet, director of winemaking for Pepper Bridge Winery in Walla Walla. "I grow raspberries in my garden and we never picked so many raspberries."
The winery co-founded by Gavin Newsom just bought a major Napa vineyard for $14.5 million
The wine company co-founded by Gov. Gavin Newsom and San Francisco billionaire Gordon Getty just acquired a major Napa vineyard for $14.5 million.
Oso Vineyard, located in a fast-changing area called Pope Valley, is the newest property in the PlumpJack Collection of Wineries, a group that includes the Napa wineries PlumpJack Estate, Odette Estate and Cade Estate. The group has purchased Oso from Michael Mondavi Family Estate, which had owned the 129-acre vineyard since 2006.
PlumpJack's latest investment is sure to raise the profile of Pope Valley, a region in the northeastern outskirts of the county that's always been less visible — with a reputation for less impressive wines — than areas like Oakville, the Stags Leap District and Howell Mountain, where PlumpJack's other holdings are located.
But PlumpJack hopes to prove that Pope Valley is capable of producing better wines than it's gotten credit for. "Pope Valley is the unheralded Napa Valley," said managing partner John Conover. (Newsom, who put his ownership interest in PlumpJack into a blind trust when he became governor, is not currently active in management of the company.)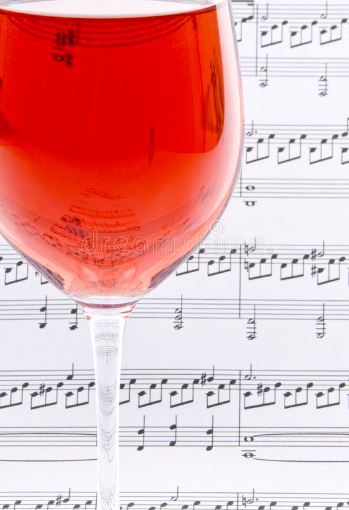 Music Affects Taste?
                                Education #57
    "There is no doubt that music affects our emotions directly and these subconscious feelings can change the way we perceive stimuli through our senses," confirms professor Larry Lockshin, a professor of wine marketing at the University of South Australia in Adelaide.
    "Our taste and smell are responses to stimuli and these stimuli are not an electric signal like a video file, but a cascade of interactions of chemical among nerve endings," he notes.
    A 2017 study, revised a year later, by Charles Spence a professor at the Crossmodal Research Laboratory at Oxford University, notes that a growing range of multisensory tasting events, in which wine and music are paired, have been held over the years and have resulted in both small scale and "anecdotal reports of music supposedly changing the taste of wine".
Other academics tend to agree with Spencer about this emerging field of research. "The evidence is incontestable that music does affect the perception of taste and smell," shares Damien Wilson, a wine marketing professor at the Wine Business Institute of Sonoma State University in Rohnert Park, California.
    He adds in the study that since then, "rigorous empirical research has managed to convincingly demonstrate the shared connections between hearing and tasting in the world of wine".
    "The simplest way to improve the taste of what we are drinking is to listen to music that we like," he shares. Part of the synergy between the two art forms is "due to 'sensation transfer', transferring our liking for music to our liking for wine".
                                  
Wartime Cognac
Education # 56


Hundreds of bottles of De Haartmann Cognac recovered from the wreck of a Swedish steamer sunk by a German U-boat in the First World War are to be put up for sale more than a century later.
The French shipment of 600 bottles of De Haartman & Co Cognac – plus 15 boxes of Bénédictine liqueur – is believed to have been destined for Tsar Nicholas II, but was intercepted in the Baltic Sea and sunk by a German submarine in May 1917.
Now Cognac house Birkedal Hartmann has refilled 300 of the recovered bottles with Cognac dating from the early 1900s, using packaging identical to the original, and is selling them for €9,000 each.
The wreck of the SS Kyros was discovered by Swedish explorer Peter Lindberg in 1999, but only in 2019 were salvage experts able to finish exploring it fully and recover its cargo, using a specialist salvage vessel, divers and unmanned underwater vehicles (ROVs).
Swedish company Ocean X Team AB and Icelandic business iXplorer used a specially equipped salvage vessel, Deepsea Worker, to explore the wreck in the Gulf of Bothnia, recovering the bottles in late 2019.
According to iXplorer, the salvage process was 'probably the most complicated recovery work we have ever had to deal with', thanks to the poor visibility around the wreck, which lies at a depth of 77 metres, and the hazards posed by fishing nets.
Four full bottles of De Haartmann Cognac, which were later auctioned to collectors for US$45,000 each, were recovered along with 300 empty bottles, which had had their corks pushed in by the pressure of the seawater.
 
A Decent Water Report
Education # 55
Lake Mendocino at 68% of its Seasonal Capacity
May 12, 2022 From the Press Democrat
State water regulators could begin suspending water rights in the Russian River watershed as early as next month as the drought extends into a third summer, intensifying water conservation needs in the region.
But curtailments are likely to affect fewer water diverters this year than last, when dangerously low reservoir levels forced state officials to freeze more than 1,800 water rights for landowners, water districts and municipalities to ensure minimal supplies remained in the two main reservoirs, especially Lake Mendocino, through fall.
The luxury of time has allowed this year's plans to reflect a more refined, nuanced approach to cutbacks, based in part on public input, water regulators say. Their goal: to sustain base stream flows and stored supplies in a river system that is the lifeline for rural residents, farms and city dwellers in Mendocino and Sonoma counties.
That is no easy task this year, which began with three months that were the driest for any such winter period on record.
Lake Sonoma, the region's largest reservoir, is at 58% of its seasonal capacity, lower than it was a year ago at this time.
The Eel River water is especially critical for farms, ranches, vineyards and thousands of rural residents along the upper river, in Mendocino County and northern Sonoma County.
The key reservoir for those users, Lake Mendocino, though o