Education
Wow!  1973 Inglenook
Education # 44




It is not very often when you can taste your own rare wines out of your cellar. But my friend Jonathan visits me every so often and I pull out the venison and some of my rare wines. And he brings goodies like this 1973 Inglenook. The fun is that he brings these rare beauties in a brown bag, and I get to guess what they are. This was a WOW wine. It was very drinkable with a wonderful bouquet of rich black mold. Most walls of the old cellars, that I have visited in Burgundy, Bordeaux, and Champagne are covered with this black mold.
The middle body of this Cabernet was all about licorice and brown sugar. And the finish was a delicious blend of the Cabernet Sauvignon, Merlot, and Cabernet Franc that this Cask C-1 embodies. I had to call my old friend George Linton's son Luke to ask if he had the exact composition of this Cask C-1. George had the composition of every Inglenook Cask percentage of the grapes blended in for each vintage. Some people memorize football statistics. George memorized Cask blends. A nice piece of history. Thanks Jonathan. Leslie Hennessy
Vitis Californica
Education # 43








With the Thanksgiving holiday just upon us, it reminds us that as the first Europeans introduced themselves to the American Indians on the East coast, grape vines were already there. Their scientific name is Vitis Labrusca. The vines are native to eastern North America and are the source of many grape varieties including Catawba and Concord.




    There were also grapes cultivated by the American Indians here in California at the same time. They were named Vitis Californica. However, they were budded over to the European Vitis category of grape vines in the middle 1800's. What we do not know is how and where the many native Californian tribes propagated these vines. This whole category of grape vines is a PHD science named Viticulture. Viticulture is the Latin word for vine. Taught at the esteemed University of Davis, in California, it has been evolving into a very necessary part of our wine industry. Now, as we are discovering more information about our native ancestors, let us hope that we unearth more information about this fascinating subject of Californian Indians grape cultivation
A 3.5 Return on Investment
Education # 42



     We definitely know that wine is a worthwhile investment. Every year the Bordeaux houses release their "En Premier."  Or their futures. This is a chance for any of us to pre-buy a case or cases of any Bordeaux wine. At this two-year juncture, the wine is still in barrel. We prepay for it and receive delivery of it in the third year after harvest.
      In the Bordeaux futures release of the 2015 the Chateau Lafleur was listed at $120.00 per case. It is now trading at $455.00 per case. That is a 3.5 return on investment, making it one of the ten best investments for that year. With a 30% expected decline in production for French wine producers in 2021 as devastating frost swept through the region, the reduced yields could lead to upward pressure on prices in the coming months. In the case of this Chateau Lafleur example we had to have been incredibly lucky to see this unprecedented increase.
     This is usually not the norm. But this author has seen many, many price increases in the last 50 years. As a final example, I was selling the Chateau Lafite 1961 for $20.00 per bottle in 1970. It is now $3227.00 per bottle. And very drinkable. Leslie Hennessy
Picked by Machines
Education # 41



 



About 90% of wine grapes in California are picked by machines.  That is mainly occurring in the San Joaquin Valley, where all of the bulk wine such as Gallo table wine is grown.  However, where the high-quality grapes are grown in Sonoma County, that machine picked number is 30%.  But that is changing. " The harvesters are such high quality, some wineries actually asked for a mechanized harvest." ( A quote from Taylor Rodrigue a grape grower manager in Mendocino ).  There are basically two types of automatic harvesters.  The first one on the market was a large machine that grabbed a hold of the grape trunks and shook the grapes onto a conveyor belt and back into an open hopper.  The most recent type of automatic harvester employs unique foot long extenders that tap the grapes bunches onto the conveyor belt.  Most of the harvesting is done at night as the grapes are delivered to the wineries at a very cool temperature. This prohibits oxidation of the just-slightly-bruised grape berries.
A Living Wage For Vineyard Workers
Education # 40





The 2021 grape harvest is officially finished. As reported in the Press Democrat newspaper the estimated 6,000 full time vineyard workers in Sonoma County received more than $30 per hour during some picks.  More workers in the county, by an estimated 800 part time employees, are supplemented by the H-2A federal program.  This allows for employers to hire foreign guest workers for jobs lasting up to 10 months.  Those farms also must provide housing for the foreign workers.  
This 2021 crop is followed by the 20 year low of 2020 for Napa, Sonoma, Mendocino, and Lake counties that yielded only 342,000 tons of wine grapes.  That was a 20 year low for the four counties. The average price per ton for the four counties was $2771.   Stay tuned for the updated 2021 harvest reports. 
Soil Is Very Important
Goldridge Soils
Education # 39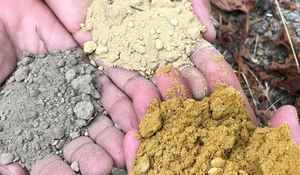 Found throughout much of the Russian River Valley and Green Valley American Viticultural Areas (AVAs) in Sonoma County, California, Goldridge soils stretch as far north as Annapolis and as far south as the Sebastopol Hills.
Discovered in 1915, Goldridge was initially valued for its ability to grow apples and timber.
Its moniker is a geographic callback: The area now known as Sebastopol was once referred to as the Gold Ridge District. The name first came into national prominence via famed plant breeder Luther Burbank, who bought 18 acres of land in Sebastopol in 1885 to experiment on plants. He called his outpost Gold Ridge Farm and cultivated all manner of fruits, vegetables, grains and flowers, including thornless blackberries and plumcots.
Some believe the light texture of the soil seems to contribute fine tannins, though there hasn't been a proven correlation between soil texture and tannin structure. A rare, fine-grained sandy loam, known for its excellent drainage, Goldridge soils are light and fluffy.
The soils are defined by the USDA as being "formed in material weathered from weakly consolidated sandstone" on "rolling uplands with slopes of 2 to 50%" where the average rainfall hovers around 45 inches and average temperatures at 56°F.
Elevations run between 200 and 2,000 feet. In some instances, such as at Platt Vineyard above the town of Bodega, Goldridge soils cover an ancient seabed. Finding fossils there is not unusual. The climate above which much of the soil thrives is marked by warm, dry summers and cool, moist winters.



Some Grape Growers Win
 in a Drought
Education # 38






Last year, after the 2020 grape harvest in California, I reported that 330,000 tons of grapes were not picked.  The reasons varied from smoke taint, drought, to oversupply.  Our wine industry had just planted too many grapes for the demand.  And they were the wrong grapes.  The sad story was that it was mostly premium grapes. Grapes like Pinot Noir,  just did not sell.  They were left on the vine only to be part of the pruning in the winter and thrown to the ground.  Most growers suffered some pretty bad losses. Or they broke even.  With vineyard management costs at $700 per ton, you loose money if you sell at the picking cost of $300 per ton.  The average premium grape vineyard produces 3-4 tons per acre.  You do the math.




            This year of 2021 is quite different.  With the drought firmly in place as early as July, the production started to wane.  This harvest seems to be at a 20% loss across the board.  Then guess what? We Americans stayed home and drank more than the previous year.  This year the wineries are feeling that increase and are scrambling for grapes.  What was once an average price per ton for Sonoma/Napa Pinot Noir at $2500 per ton, the growers have wineries waiting in line for premium Pinot Noir at $3700 per ton.  With the 20% loss in grape volume, wineries just don't have the grapes they need to fill the pipeline.  The grape grower wins!  Most growers are sold out as of today.  Does that make up for the break-even year of 2020? You bet! Droughts can be beneficial to some. 

 


Finally, Delivery of Wine Electrically



Education #37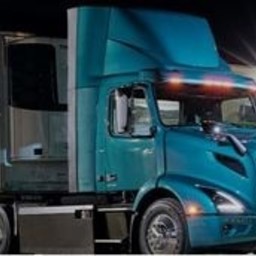 What is a VNR electric truck?
The zero-tailpipe emission Volvo VNR Electric, currently in production and available for order, is designed for specific customer applications and driving cycles with local and regional distribution ranges, including food and beverage and pick-up and delivery routes. The battery- electric Class 8 truck is equipped with a driveline rated at 455 horsepower, generating up to 4,051 lb.-ft. of torque. With a 264-kWh battery capacity, the Volvo VNR Electric can support an operating range of up to 150 miles based on the truck's configuration, with the capability to re-charge to an 80% level of battery energy within 70 minutes.
 


Worst Harvest Ever In France
Education #36




France's wine output this year will go on record as one of the worst in history, if not the worst, after severe spring frosts devastated vines, the agriculture ministry said on Friday.

French producers are likely to see production drop between 24 and 30 percent in 2021, taking it to a "historically low" level, the ministry said. It is already sure to fall below output seen in 1991 and 2017, the two most recent years of disastrous harvests – which were, like this year, damaged by bouts of late frost.

"For now, it looks like the yield will be comparable to that of 1977, a year when the vine harvest was reduced by both destructive frost and summer downpours," the ministry said.

Several nights of frost in early April caused some of the most damage in decades to crops and vines across the country,  from Bordeaux to Burgundy and the Rhône Valley to Champagne. Heavy summer rain and high temperatures also combined to promote the spread of mildew, further hampering growers' efforts.

What Are

Lees?
Education # 35
Lees are predominantly dead yeast cells left over from the fermentation process, but there are two kind.  'Gross lees' refers to the general sediment that forms in the wine after fermentation. Gross lees tend to naturally fall to the bottom of the winemaking vessel and are generally separated from the liquid quite quickly, although not always.  Fine lees are smaller particles that settle more slowly in the wine.  They can also be filtered out, but some winemakers choose to leave them in for differing lengths of time in an effort to enhance the complexity of the wine.  Some winemakers might stir the lees to encourage the development of extra texture and aromas in their wines – a method also known as batonnage.   Chris Merce From Decanter Magazine July 2021

Harvest Update
Education # 34
The 2021 harvest in Northern California is shaping up to be a market changer.  With 330,000 tons of grapes left on the ground in 2020, this harvest will be an equalizer.  Add to these grapes left on the vine, there was so much extra bulk juice available, the market was flooded at the beginning of this year.  However, the Cabernet Sauvignon bulk wine market has almost doubled.  Bulk Cabernet Sauvignon was $12 per gallon at the start of the year. (Bulk wine is wine that has been crushed and is in tank ready for bottling). It is now $20.  And the 2021 of the same grapes is now $5000 per ton in Napa and Sonoma – up from $3000 per ton last year.  The Pinot Noir grape 2021 market looks to be as flooded as it was in 2020.
With this 2021 crop 20 – 25 % lower than last year, the market will hopefully level off.  Now, all we have to do is hope for no fires.




How Heat Affects the Grapes
Education # 33
As well as the acidity levels, excessive sun and heat can burn the grapes, said Alex Sokol Blosser, winemaker at Sokol Blosser, in Oregon.
'We could drop sunburned fruit, or spray on a sun block,' said Sokol Blosser.
'We make sure leaf plucking is restrained on western sides of vines especially to prevent sunburn,' said Harry Peterson-Nedry, speaking to Decanter.com when he was winemaker at Chehalem Winery in the Willamette Valley.
In hot regions like Barossa Valley, vines are bush-trained to deliberately create shade for the grapes.

Dubbo winemaker Ken Borchardt says the city's hot climate is perfect for growing certain grapes.  When you remember 70% of our wine in Australia comes from hot climates like the Riverina, Sunraysia and the Riverland areas, Dubbo is perfect for some varietals."  He says the keys for growing successful vines in the harsh climate are adequate water, canopy cover and to avoid stressing the plants.

Which C

alif

ornia Crop Uses the Most Water?
Education # 32

The analysis ranked pasture first among California's top 10 most water-intensive crops, in some cases grouped by categories (in average acre feet of water applied per acre in one growing season).  We noted that grapes use very little water in comparison to most other crops.
Pasture (clover, rye, bermuda and other grasses), 4.92 acre feet per acre
Almonds and pistachios, 4.49 acre feet per acre
Alfalfa, 4.48 acre feet per acre
Citrus and subtropical fruits (grapefruit, lemons, oranges, dates, avocados, olives, jojoba), 4.23 acre feet per acre
Sugar beets, 3.89 acre feet per acre
Other deciduous fruits (applies, apricots, walnuts, cherries, peaches, nectarines, pears, plums, prunes, figs, kiwis), 3.7 acre feet per acre
Cotton, 3.67 acre feet per acre
Onions and garlic, 2.96 acre feet per acre
Potatoes, 2.9 acre feet per acre
Vineyards (table, raisin and wine grapes), 2.85 acre feet per acre

How We Predict the Harvest
Education #31
How do we predict what quantity of grapes mother nature is going to bestow on us from vineyard to vineyard?  The answer is simple.  We go out into the vineyard in this month of July or August, when the grape bunches are green and partially developed, and count the bunches per vine.  We take a cross sample of about 20 vines and take an average.   Then we multiply that average times the number of vines per plot.  Most of the new vineyards planted in the last ten years have the root stock, the bud wood, and the number of vines per acre or plot registered with the owners.  With this information we then forecast the tonnage per vineyard and get ready for the harvest.
Grape Canopy Management
Education # 30






At a certain point, the vigorous shoot growth that has occurred during the spring must be managed to ensure optimal grape production and ripening. A complex process, canopy management refers to a variety of decisions and actions related to leaf removal, vigor management, shoot thinning and shoot positioning. The goal is to achieve the perfect balance of shade, sunlight and air circulation around each grape bunch, which will promote optimal ripening. In Napa Valley vineyard workers often make more than 20 passes through a single row of vines each year, part of our artisan approach to agriculture.
These Are the Ten Most Sought After Wines 
on Wine Searcher

Education # 29
Château Mouton Rothschild    $737
Château Lafite Rothschild      $1017
Dom Pérignon Brut                $222
Petrus                                  $3761
Château Margaux                   $785
Château Latour                      $877
Château Haut-Brion                $668
Tenuta San Guido Sassicaia     $316
Opus One                              $417
Château Pontet-Canet             $150
  

On the most used web site for rare wines- winesearcher.com lists their ten most
sought after and their average retail price are listed above.  Wine collecting can be very profitable.
No 25% Tax
Education # 29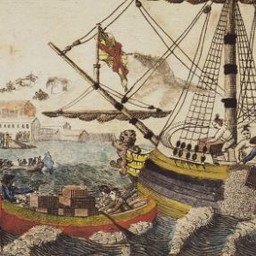 Good news at long last: All relevant media outlets are reporting the 25% tariff on wine has been suspended for the next five years. The Biden administration announced this week that the U.S. and EU will suspend the tariffs related to the Boeing-Airbus trade dispute - including those on certain European wine.  It started in 2004, when the US filed a case at the WTO against the EU, arguing that the bloc was illegally subsidizing the European Large Civil Aircraft (LCA) manufacturer Airbus. The EU also filed a complaint against the US in May 2005, for its unlawful support to Boeing.   This was a ridiculous tariff levied on our wine industry that hurt most wineries in France that were exporting to the US.  We should now see French wines come down in price.

New Climate Change -Good News
Education # 28






"With warmer temperatures, the vine cycle has been shorter and we've been harvesting earlier, on average," Dom Perignon Champagne maker Daniel Carvajal Perez told the CNA news network. He added that the warmer climate had actually brought higher quality to his grapes. Germany's Riesling growers also like the new climate reality. Twelfth-generation family winery Weingut Peter Jakob Kuhn says it no longer has to suffer seasons when the grapes don't achieve enough sweetness. Earthweek.com 
Crop Loss in 2021- Good and Bad
Education #27


           
 
            With this draught, we face another blessing in disguise. (Sort of)  With the lack of water to irrigate the vineyards in Northern California, the vines will suffer.  The grapes will just not pump up to full capacity.  In talking to grape grower and winery owner Everardo Robledo, he feels that the crop will be 20-30 percent down in quantity.  That is the bad news.  The good news is that for the last 2 harvests approximately 330,000 tons of grapes were left on the vine.  There simply were no buyers.  So, factor in the approximate loss of 25%, and we may have a really balanced harvest.  It will be good because the more grape vines have to search for water, the further they will dive down into their sub soil.  That intern brings new nutrients to the grapes that they have not had for two years.     Leslie Hennessy
Early Harvest 2021?
Education # 26
Having just walked the vineyards of the Vezer Winery in Suisun Valley and a Russian River Pinot Noir vineyard planted by Dutton, I predict that if this weather holds, the harvest will be very early.  With very little rain and 80 degree temps every day, the vines are pushing.  When I touched the small berry bunches, the leaf hulls came rolling off of the berry bunches.  This usually happens later than May.  Toss in near draught conditions and early fire predictions, the sooner we get this harvest over, the better.  I predict four weeks earlier than normal.  Maybe as early as the end of July?  Leslie Hennessy May 28, 2021.
Bordeaux Harvest 2020 Repor

t


Education # 25



To put some numbers on this, Bordeaux makes the equivalent of 666 million bottles of wine a year – that's the average per annum from 2010 to 2019. Official estimates on 1 October from Agreste, the French Ministry of Agriculture, put Bordeaux production at 1% lower than 2019. My guess is that there will be less wine than that, as yields will be lower. Of course the famous châteaux, whose wines sell en primeur, make up a small fraction of these figures.  Thanks to Jancis Robinson for this article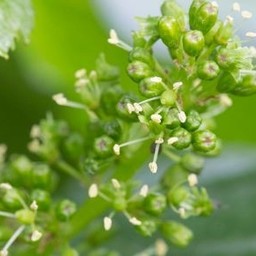 Flowering
Education # 25
     After a month or so of vegetative growth, a vine will develop tight bunches of tiny flowers. Each flower has the potential to form a single grape berry. Frost and wind are concerns at this stage of development. When there is danger of frost, vintners and growers take steps to protect the tender young shoots, including the use of large fans to circulate the cold air; sprinkling the vines with water to coat them in a blanket of protective ice; and use of heaters to warm the air temperature in the vineyard. In the Napa Valley, grapes grow at elevations ranging from sea level to 2,600 feet. The variance in temperature from the cooler, southern Carneros region, with its San Pablo Bay influence, to the northern Calistoga sub appellation, can be ten degrees Fahrenheit or more. As a result, the period of flowering can stretch over two-months, depending upon the particular microclimate of the vineyard location.
     Because the grape flower is a-sexual, it does not need insects to propagate the tender grape buds. While each grape varietal is different, the basic grape bunches grow very normally. The variables of grape bunch growth are the type of bud wood chosen, the total heat summation days during flowering, and the vigor of the vine. In Pinot Noir, for instance, there are 200 different clones of the same Pinot Noir grape. With experience, and consultation, each grape vintner learns the tendencies of their chosen bud wood during this precious time. As we see the tiny buds turn into berry's, we then apply the canopy management. To be covered in our next Education blog.
Biochar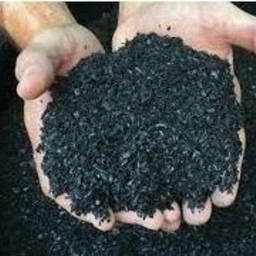 Education Issue # 24
    Biochar is a charcoal-like substance that is made by burning organic material from biomass — agricultural and forestry wastes — in a controlled process called pyrolysis.  What benefits does this have for the wine industry?   Centuries of precedent, dating back to human prehistory, support the soil benefits of biochar. But it is the last two years that have really sold Doug Beck on the agricultural perks of terra preta, or the "dark earth." Beck, a Ph.D. soil scientist with experience across four continents, has spent the last four growing seasons in California monitoring a Salinas Valley-based trial to evaluate the impact of biochar and compost as soil amendments for wine grapes. Several factors are being assessed in an 8-acre block of newly planted 'Pinot Noir' vines, including vine growth, water use, yield, and fruit quality. 
The four treatments, applied at depth down each planting row, were: biochar 10 (10 tons per acre biochar); compost 15 (15 tons per acre compost); compost plus biochar (15 tons per acre compost, 10 tons per acre biochar), and a control. Each was replicated four times.
The biochar-only treatment increased fruit yield on the fourth leaf in 2020, as it had in 2019, by a little over 1 ton per acre, while the compost-only treatment increased yields by 1.8 tons per acre. The compost-plus-biochar treatment increased yields even more, by 2 tons per acre.
The total biochar cost was $200 per ton or $2,000 per acre, Beck says. The yield increase in the third leaf, the first year of production, was 1.3 tons per acre. At a grape price of $2,000 per ton, that's additional revenue of $2,600 per acre.
"That's a $600 profit above the biochar costs, so you paid for the biochar with year-one yield," Beck says. "At harvest in 2020, biochar again yielded about a ton more per acre than the control, giving an additional income for the two years of about $2,600 per acre. If you assume only 0.5 tons per acre increase per season from a single biochar application over future years, then the extra income becomes quite attractive.

European Vintners on a Buying Spree
Education Issue # 23
What do you plan next after you are on top of the winery ladder?  Famous and very successful wineries such as Chateau Latour and Roederer Champagne have done a fabulous job in securing their position in the top tier of the wine world.  Then what ?  You have to use that extra cash on something.  The answer is to buy wineries in California and Oregon.  It seems to be a frenzy as Bollinger, the famous Champagne house just announced the acquisition of Ponzi Winery in Oregon.   With Roederer Champagne purchasing the famed Cabernet house of Diamond Creek in Napa, one wonders if they will become sparkling houses?  Not so true.  With Chateau Pichon Lalande purchasing Merry Edwards in Sonoma, it seems that the smart wine money is justifiably buying wineries here that have a great upside potential.  Add to the fact, is that some of the children of our native wineries are just not interested in the daily running of a winery.  Such an example was the purchase of Flora Spring by the iconic Bordeaux house of Chateau Smith Haut Lafite.  Succession has a lot to do with the direction of our great wineries. Also, cheap lending money may have something to do with the flurry.  However, if you look at the purchase of Araujo by Chateau Latour, we do not think money was the motive.  The move that made the most sense was the purchase of William Selyem  by the burgundy house of Faiveley.  Why not continue the experimentation of French Pinot Noir clones at an already successful California Pinot house?  Also, look for more acquisitions as the new Duckhorn IPO just pumped a ton of cash into that great California winery.

French Frost Report 
Education Issue # 22
Winemakers across France are counting the cost of several nights of frost this week that threaten to decimate grape harvests in some of the country's best-known and prestigious wine-producing regions.
The government is readying an emergency rescue package after rare freezing temperatures that could cause some of the worst damage in decades to crops and vines.
From Bordeaux to Burgundy and the Rhône Valley to Champagne, winemakers were out in their fields on Friday inspecting the destruction.
"It breaks like glass because there's no water inside," said Dominique Guignard, a winemaker in the Graves area near Bordeaux, as he rubbed the first shoots on his vines.
"It's completely dried out, there's no life inside," said Guignard, who heads a group of producers in Graves, which is known for its robust red wine.
Many industry experts say the damage from temperatures of up to -6C may be the worst in decades, partly because the frost followed unseasonably warm weather last week.
"It's a national phenomenon," said Jérôme Despey, the secretary general of the FNSEA farming union and a winemaker in the Hérault region. "You can go back in history, there have been [freezing] episodes in 1991, 1997, 2003 but in my opinion it is beyond all of them."
In the Rhône Valley, the head of the local wine producers' body, Philippe Pellaton, said it would be "the smallest harvest of the last 40 years", with losses of 80-90% compared with normal. Winemakers are "shattered, desperate", he said, with the Côte-Rôtie area particularly badly hit.

Unseasonal frosts have hurt French growers. 
Education Issue # 21
Caroline Henry reports from Champagne.
By Caroline Henry | Posted Saturday, 17-Apr-2021
As much as one-third of the potential French grape harvest has been destroyed by an unusual cold snap, which could cost the industry as much as $2.4 billion.
Winter made its comeback last week, and negative night temperatures were observed all over the country. The agricultural consequences are dire, so much so that the government agreed earlier this week to exceptional financial support to counter nature's calamities. So far, just about every wine region in France has registered frost damage, and further cold nights are still being forecasted.
Part of the reason for the widespread destruction has been the balmy weather stimulating budburst at the end of March.
In Bordeaux, where temperatures had hovered around the mid-20s (mid-to-high 70s in Fahrenheit) for more than a week before the cold hit, many vines had already developed multiple leaves. When temperatures dipped to minus 5C last week, the results were disastrous.
The Conseil Interprofessionnel du Vin de Bordeaux (CIVB) released a statement saying the 2021 volumes would be severely impacted by the frost damage suffered so far. Initial estimates of the damage talk about a 40-50 percent volume drop. Jonathan Ducourt, sales and marketing manager for the almost 500-hectare Vignobles Ducourt, estimates his total loss will be closer to 60 percent.
"We have been especially hard-hit in three of our properties, where may have lost everything: Château Larroque, our property at the south of the Graves. Château Plaisance in the Saint-Émilion region and Château des Demoiselles in Castillon." Ducourt explained that Sauvignon Blanc and Merlot vines, which in some places were already developed to the grape budding stage, had been especially hard-hit, while Cabernet Sauvignon and Petit Verdot vines seem to have survived the cold unscathed.
Ducourt is hopeful that the total damage will prove to be less extensive as it looks now. "It is the earliest spring frost in recent history,earlier still than 2017, which makes it difficult to predict the exact proportion of loss right now."
Hesitations to make general predictions were also echoed in Burgundy. However, the Bureau Interprofessionel de Vin de Bourgogne (BIVB), confirmed that all areas of Burgundy (from Chablis/ Grand Auxerrois till the Mâconnais) have been touched to greater or lesser extent by the frosts. They point out that this differentiates this year's frost from the one experienced in 2016, as at that time the Côte Chalonnaise and the Mâconnais had been spared.
So far, Chardonnay seems to be the hardest hit, as it is a slightly earlier in budding compared to Pinot. Rumor has it that the vineyards in and around Meursault have been completed annihilated, but the BIVB warned that, at this stage, it had no way to accurately measure the damage in the different vineyards.
Still, Marthe Henry, from Domaine Boillot feared the worst, as temperatures plummeted. Henry, like many of her winegrower peers, spent several nights outside lighting smudge pots (candles) to combat the frost. While candles are most often used in Burgundy, heat canons and mobile ventilators are used as well. Henry explained: "Everyone does the best they can, with what they have." She estimated that overall, about 40 percent of her neighbors joined her in her fight against the cold.
Look at Those Tiny Grapes
Education Issue # 20



Quote from Dutton Goldfield:  "On March 24, there was not really a lot of progress in the vineyards at that point, so we did not bother with a new photo. Then, on April 2, the vines had busted out all over the place, owing to our above-normal warm week, with temperatures in the high 70s and even into the 80s! All the vines have quite a bit of growth, gaining about 6 inches in many places. The grape clusters-to-be are all forming nicely, giving an indication of the type of crop we might expect if all goes well." Photos and comments courtesy of Dutton Goldfield Winery.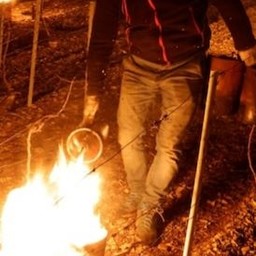 Frost in France
Issue #19
French winemakers have lit candles and burned bales of hay to try to protect their vineyards from sharp spring frosts last night.  "With the forecast of more cold nights this week raising fears of serious damage and lost production. It will also be cold overnight from today to tomorrow so there is a lot of worry," said Christophe Chateau, from the Bordeaux wine producers group CIVB.  "With two nights in a row there is twice as much risk of the vineyard being damaged."  Winemakers also put out smouldering straw bales to provide a smokescreen to prevent the early sun from burning frozen shoots; sprayed water over the vines with the aim that the ice that forms protects them from freezing; and installed heaters and wind towers that mix the cold air near the ground with warmer air above.  In Burgundy, the famed Puligny Montachet vineyard at Drouhin burned very large candles all night.  At the cost of 10 Euros per candle times thousands of them, it was a very costly night.  We just cross our fingers here in California that the same won't happen. Story from April 8, Decanter Magazine, Hollis Nelson, Veronique Drouhin, and Leslie Hennessy.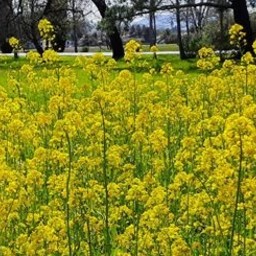 Mustard in Spring
Issue # 18
In the space between the rows most wise vintners plant cover crops.  They are an explosion of plants, often sporting different colored flowers and sometimes growing as high as the vines themselves.  While the vineyard manager can choose from scores of different choices for cover-cropping, some vineyards just go with a volunteer cover crop, which naturally grows when winter begins, and water is abundant.  One of the most famous volunteer cover crops in wine country is mustard.
It is used to prevent erosion, to provide habitat for beneficial insects, to discourage the population of nematodes, and to look pretty.  Mustard growth helps suppress nematode population (microscopic worms that can damage vines), because mustard contains high levels of biofumigants.  There is no need to replant mustard.  Each plant produces an enormous quantity of mustard seed and just grows back naturally every year.  If you get a chance to drive to the wine country soon, the mustard plants are in full bloom.

Pruning
Issue # 17
Pruning is just about finished in California this month of March.  You would think that pruning is just simply to clip off the grape bearing canes from last year.  However, one must keep in mind whether the grape plants are pruned in either the common cordon methode, cane, or head pruned.  Also, we must take into consideration if the final grapes are to be picked by hand or by automatic harvesters.   As labor problems continue to increase, more and more grape farmers are reverting to automatic harvesters. And, as we had mentioned in the last lesson, we must be very vigilant about frost these next two weeks.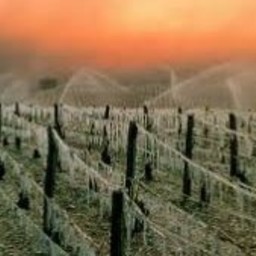 Frost?
Issue # 16
March is the time that the first tender buds of the growing season emerge from the dormant vine during bud break. Depending on vine variety and vineyard location, bud break can take place over a two-month period.  With these good rainstorms now, we are storing much need water for this upcoming bud break.  Also, between now and April 15, 2021,  is the time to be very careful of frost.  Frost will stunt and kill the flowers that will be arriving soon.  All farmers are on the vigil for freezing weather.  Hopefully, we will move through to the middle of April without incident. 

Winter Pruning
Issue # 15
The winter pruning season takes place over an extended period of time. It started for some vintners the second week of January.  While other growers are just finishing this March of 2021. Pruning is a highly skilled vineyard practice. The purpose is to guide the vine in certain directions and for particular purposes. Much of this work is done by vineyard workers who are year-round employees. As one example of the precision with which winter pruning decisions  are made: some vintners may prune their Merlot vines a full two weeks later than normal in order to align the stages of growth with the later-ripening Cabernet Sauvignon, Merlot's frequent blending partner.



Global Warming - New Grapes For Bordeaux Issue # 14
Perhaps the world's best-known wine region proposed adding seven new grape varieties to the six red and eight white varieties already permitted to be used in bottles of Bordeaux. All of the new suggestions were specifically chosen for their potential to flourish even in the less hospitable conditions caused by global warming. The newly approved varieties are four reds—Arinarnoa, Castets, Marselan, and Touriga Nacional—and two whites—Alvarinho and Liliorila—all of which are described as well-adapted to alleviate hydric stress associated with temperature increases and shorter growing cycles. These six new grapes join Bordeaux's previously approved varieties (which any wine buff has memorized, right?): the reds being Cabernet Sauvignon, Cabernet Franc, Merlot, Malbec, Carmenere, Petit Verdot, and the whites being Semillon, Sauvignon Blanc, Sauvignon Gris, Muscadelle, Colombard, Ugni Blanc, Merlot Blanc, and Mauzac.  By Mike Pomranz   January 27, 2021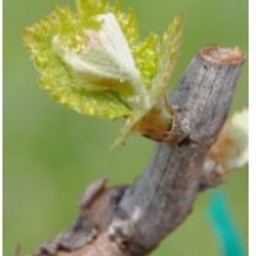 What Is Budbreak? Issue # 13
The first tender buds (pictured above) of the growing season emerge from the dormant vine during bud break around February. Depending on vine variety and vineyard location, bud break can take place over a two  month period throughout our grape growing regions. This tiny leaf above is actually going to turn into hundreds of large leaves, grape canes, and eventually wine grapes.  It is very important during this precious time that these little buds receive lots of sunshine, water, and no frost.  From this period through April 15, all grapes growers cross their fingers that no frost arrives.
What Is Eonology? Issue # 12
In our last email we talked about Viticulture.  Of the three sciences of wine,  Oenology is the science and study of wine and winemaking.  The English word oenology derives from the word oinos, "wine" and the suffix –logia, "study of" from the Ancient Greek language. Spelled Oenology or Eonolgy, it is the science of everything in wine making from crushing, fermenting, racking, filtering, barrel or tank aging, and finally bottling.
What is Viticulture? Issue # 11
Ampelography, Viticulture,  Oenology 

In our last email we talked about Ampelography.  Of the three sciences of wine above, Viticulture is the study of growing and propagating grape vines.  It is the scientific study of grapes, most often with a focus on growth and production. When the grapes are being used specifically for wine production, the study of grapes can also be called viniculture. Both viniculture and viticulture fall under the umbrella of horticulture.   The US wine market size was estimated at USD $61.8 billion in 2017.  California wine sales reached $43.6 billion in the US market in 2019.  With State of California reaching 637,000 vineyard acres in 2020 it is very easy to see how imortant grape growing- or Vititiculture is to our nations economy.  Next email we will look at the Oenology. 
Ampelography, Viticulture,  Oenology  Issue # 10
What are the three wine sciences?
Ampelography, viticulture, and oenology are the three PHD categories of the complete wine world.  Each of these sciences are taught in major universities from Montpelier in France to the University of California at Davis, California.  In each science you may advance to a PHD. We will introduce you to Ampelography in this first blog.
Ampelography is the field of botany concerned with the identification and classification of grapevines. This science identifies the genus, class, phylum, and species of grapes. Traditionally this has been done by comparing the shape and color of the vine leaves and grape berries. More recently the study of vines has been revolutionised by DNA fingerprinting. This identification process helps grape growers deal with disease more succinctly. 12/28/20
What Did Wine Taste Like 7000 Years Ago? Issue # 9






     What did Romanée-Conti taste like 200 years ago? Unrecognizably different, Alex Russan ( of Wine-Searcher ) discovers.
The earliest current evidence of wine production dates back to 7000 BCE; although wine was surely made and consumed before that, this means humans have been drinking wine for at least 9000 years.
      Modern Romanée-Conti is macerated for two to three weeks and aged in oak for 18 months to two years. This is fairly standard practice as far as quality red wine is concerned today (maceration time between eight and 21 days, barrel aging six months to two years). The modern version macerates long enough to extract sufficient tannin to withstand two years of barrel aging without problems, as well as decades more in bottle.
      Contrast this to production methods in the 1800's, where maceration times were only four or five days and aging in oak was for four or five years.  A four to five day maceration would extract most color, but little to no tannin, essentially creating a dark rosé.  It is a good thing that DRC changed production to sturdy red wines.   12/17/20
150,000 tons not picked? Issue # 8
At 150,000 tons of wine grapes not picked this 2020 vintage it may seem like a lot.  To the hundreds of grape growers who could not sell this vintage, it was a total loss to some.  Part of the reason was that we had two sets of fires during the harvest.  With thin grape berry skins, the bunches become smoke tainted and no wineries will take them.  However, many growers had white grapes that came in before the fires.  They had a great vintage – especially Chardonnay.  With 3.9 billion tons of grapes picked this vintage, it is still not going to affect prices.  That is except Cabernet Sauvignon.  Watch for that King of grapes to hike up in retail pricing.  Leslie Hennessy 12/10/20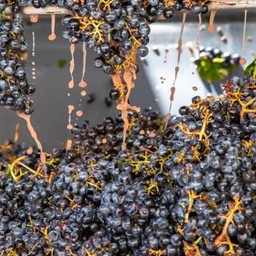 What wine did you have for Thanksgiving?  Issue # 7
Sometimes you have to reward yourself.  So, I chose the Faiveley Charmes Chambertin 1989 Burgundy for Thanksgiving just to check out how our cellar is aging.  At 31 years old, one would wonder if it was still 'in the bottle' as wine connoisseurs say.  The cork came out in three pieces.  That was not a promising start.  However, since Faiveley produces such a large volume of wines, it is common to see a large winery use basic, inexpensive corks.  After all, ninety percent of all wine purchased is drunk within two days.  The bouquet was enticing.  Brown sugar, olives, and definite old cellar nuances were bounding out of the glass into my nose. I waited patiently to let the wine breath, the body had a super interesting collage of old time Pinot Noir tastes with a rambling delicious old wood and tobacco finish.   The answer is the wines in our cellar are aging quite nicely. 12/3/20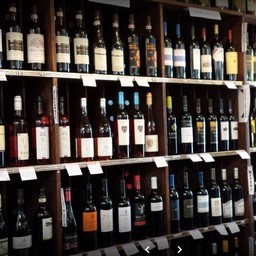 How do you plan for a Covid harvest? Carefully. Issue # 6
It was also a Covid year. Vineyard and cellar workers had to be precisely organised: one-way systems in the cellars, and boxed meals being sent in rather than the convivial meals that make harvest fun. Moueix, of Chateau Petrus, would normally have two pickers per row, one on each side. This year they had just one, and to enable that picker to pick both sides of the row at once they removed the lower leaves – which are normally going yellow by then anyway – leaving just the canopy above for shade. "It worked well," Moueix says. With two pickers, "there is always a slow person, so we would put them with a fast person to hurry them up, but what usually happened was that the fast person just did more. This way they all worked at a similar pace."
Even so, a case of Covid could have been disastrous. "I had pre-booked harvesting machines in case we had to send pickers home; it would have been a nightmare," he says.  11/29/20

                                            Sonoma Harvest Report Issue # 5
Although the 2020 growing season enjoyed near-perfect growing conditions, a mid-August lightning storm resulted in a dramatic turn for Sonoma County's wine grapes. It was estimated that between 25% and 30% of the county's grapes went unpicked this year, and it remains to be seen which wines will be made in 2020. However, many vintners are optimistic about the quality of the harvested fruit. Fortunately, as a result of this year's early harvest, more than 15% of the region's grapes had been picked before the LNU Complex fires began and 90% had been harvested by the start of the Glass fire.  11/19/20
(From the Wine Institute Report)
                                           November In Sonoma Issue # 4
I asked one wine maker in Sonoma this week if his harvest was over.  He just laughed and said
" Finally"!   That is pretty much the sentiment of most wine folks here.  With two sets of fires, Covid concerns during the harvest, and an uncertain political future, the harvest in Sonoma was just plain strange.  My grape management buddy said he had 160 tons of wine that never got picked.  They just left the grapes on the vine.  When they start pruning this winter, the unpicked grapes will be added fertilizer.  Hobby vineyard owners in the 2-5 acre size had the same problem.  There are lot's of vineyards for sale.  And, some even for lease.  With 35,000 acres  of grapes overplanted in the State of California, maybe now we will even out the previous two year glut.  Leslie Hennessy 11/9/20
                     
<span st