Education
Look at Those Tiny Grapes
Education Issue # 20



Quote from Dutton Goldfield:  "On March 24, there was not really a lot of progress in the vineyards at that point, so we did not bother with a new photo. Then, on April 2, the vines had busted out all over the place, owing to our above-normal warm week, with temperatures in the high 70s and even into the 80s! All the vines have quite a bit of growth, gaining about 6 inches in many places. The grape clusters-to-be are all forming nicely, giving an indication of the type of crop we might expect if all goes well." Photos and comments courtesy of Dutton Goldfield Winery.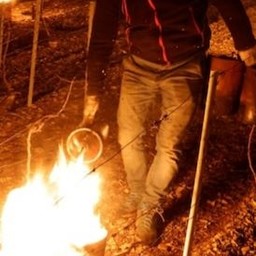 Frost in France
Issue #19
French winemakers have lit candles and burned bales of hay to try to protect their vineyards from sharp spring frosts last night.  "With the forecast of more cold nights this week raising fears of serious damage and lost production. It will also be cold overnight from today to tomorrow so there is a lot of worry," said Christophe Chateau, from the Bordeaux wine producers group CIVB.  "With two nights in a row there is twice as much risk of the vineyard being damaged."  Winemakers also put out smouldering straw bales to provide a smokescreen to prevent the early sun from burning frozen shoots; sprayed water over the vines with the aim that the ice that forms protects them from freezing; and installed heaters and wind towers that mix the cold air near the ground with warmer air above.  In Burgundy, the famed Puligny Montachet vineyard at Drouhin burned very large candles all night.  At the cost of 10 Euros per candle times thousands of them, it was a very costly night.  We just cross our fingers here in California that the same won't happen. Story from April 8, Decanter Magazine, Hollis Nelson, Veronique Drouhin, and Leslie Hennessy.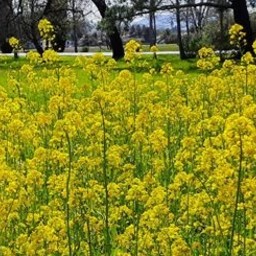 Mustard in Spring
Issue # 18
In the space between the rows most wise vintners plant cover crops.  They are an explosion of plants, often sporting different colored flowers and sometimes growing as high as the vines themselves.  While the vineyard manager can choose from scores of different choices for cover-cropping, some vineyards just go with a volunteer cover crop, which naturally grows when winter begins, and water is abundant.  One of the most famous volunteer cover crops in wine country is mustard.
It is used to prevent erosion, to provide habitat for beneficial insects, to discourage the population of nematodes, and to look pretty.  Mustard growth helps suppress nematode population (microscopic worms that can damage vines), because mustard contains high levels of biofumigants.  There is no need to replant mustard.  Each plant produces an enormous quantity of mustard seed and just grows back naturally every year.  If you get a chance to drive to the wine country soon, the mustard plants are in full bloom.

Pruning
Issue # 17
Pruning is just about finished in California this month of March.  You would think that pruning is just simply to clip off the grape bearing canes from last year.  However, one must keep in mind whether the grape plants are pruned in either the common cordon methode, cane, or head pruned.  Also, we must take into consideration if the final grapes are to be picked by hand or by automatic harvesters.   As labor problems continue to increase, more and more grape farmers are reverting to automatic harvesters. And, as we had mentioned in the last lesson, we must be very vigilant about frost these next two weeks.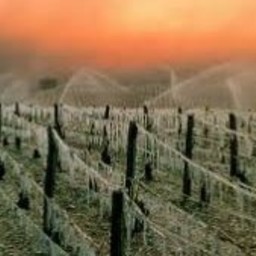 Frost?
Issue # 16
March is the time that the first tender buds of the growing season emerge from the dormant vine during bud break. Depending on vine variety and vineyard location, bud break can take place over a two-month period.  With these good rainstorms now, we are storing much need water for this upcoming bud break.  Also, between now and April 15, 2021,  is the time to be very careful of frost.  Frost will stunt and kill the flowers that will be arriving soon.  All farmers are on the vigil for freezing weather.  Hopefully, we will move through to the middle of April without incident. 

Winter Pruning
Issue # 15
The winter pruning season takes place over an extended period of time. It started for some vintners the second week of January.  While other growers are just finishing this March of 2021. Pruning is a highly skilled vineyard practice. The purpose is to guide the vine in certain directions and for particular purposes. Much of this work is done by vineyard workers who are year-round employees. As one example of the precision with which winter pruning decisions  are made: some vintners may prune their Merlot vines a full two weeks later than normal in order to align the stages of growth with the later-ripening Cabernet Sauvignon, Merlot's frequent blending partner.



Global Warming - New Grapes For Bordeaux Issue # 14
Perhaps the world's best-known wine region proposed adding seven new grape varieties to the six red and eight white varieties already permitted to be used in bottles of Bordeaux. All of the new suggestions were specifically chosen for their potential to flourish even in the less hospitable conditions caused by global warming. The newly approved varieties are four reds—Arinarnoa, Castets, Marselan, and Touriga Nacional—and two whites—Alvarinho and Liliorila—all of which are described as well-adapted to alleviate hydric stress associated with temperature increases and shorter growing cycles. These six new grapes join Bordeaux's previously approved varieties (which any wine buff has memorized, right?): the reds being Cabernet Sauvignon, Cabernet Franc, Merlot, Malbec, Carmenere, Petit Verdot, and the whites being Semillon, Sauvignon Blanc, Sauvignon Gris, Muscadelle, Colombard, Ugni Blanc, Merlot Blanc, and Mauzac.  By Mike Pomranz   January 27, 2021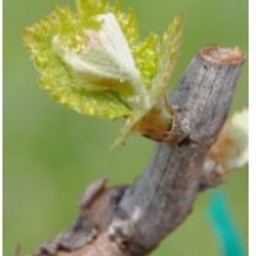 What Is Budbreak? Issue # 13
The first tender buds (pictured above) of the growing season emerge from the dormant vine during bud break around February. Depending on vine variety and vineyard location, bud break can take place over a two  month period throughout our grape growing regions. This tiny leaf above is actually going to turn into hundreds of large leaves, grape canes, and eventually wine grapes.  It is very important during this precious time that these little buds receive lots of sunshine, water, and no frost.  From this period through April 15, all grapes growers cross their fingers that no frost arrives.
What Is Eonology? Issue # 12
In our last email we talked about Viticulture.  Of the three sciences of wine,  Oenology is the science and study of wine and winemaking.  The English word oenology derives from the word oinos, "wine" and the suffix –logia, "study of" from the Ancient Greek language. Spelled Oenology or Eonolgy, it is the science of everything in wine making from crushing, fermenting, racking, filtering, barrel or tank aging, and finally bottling.
What is Viticulture? Issue # 11
Ampelography, Viticulture,  Oenology 

In our last email we talked about Ampelography.  Of the three sciences of wine above, Viticulture is the study of growing and propagating grape vines.  It is the scientific study of grapes, most often with a focus on growth and production. When the grapes are being used specifically for wine production, the study of grapes can also be called viniculture. Both viniculture and viticulture fall under the umbrella of horticulture.   The US wine market size was estimated at USD $61.8 billion in 2017.  California wine sales reached $43.6 billion in the US market in 2019.  With State of California reaching 637,000 vineyard acres in 2020 it is very easy to see how imortant grape growing- or Vititiculture is to our nations economy.  Next email we will look at the Oenology. 
Ampelography, Viticulture,  Oenology  Issue # 10
What are the three wine sciences?
Ampelography, viticulture, and oenology are the three PHD categories of the complete wine world.  Each of these sciences are taught in major universities from Montpelier in France to the University of California at Davis, California.  In each science you may advance to a PHD. We will introduce you to Ampelography in this first blog.
Ampelography is the field of botany concerned with the identification and classification of grapevines. This science identifies the genus, class, phylum, and species of grapes. Traditionally this has been done by comparing the shape and color of the vine leaves and grape berries. More recently the study of vines has been revolutionised by DNA fingerprinting. This identification process helps grape growers deal with disease more succinctly. 12/28/20
What Did Wine Taste Like 7000 Years Ago? Issue # 9






     What did Romanée-Conti taste like 200 years ago? Unrecognizably different, Alex Russan ( of Wine-Searcher ) discovers.
The earliest current evidence of wine production dates back to 7000 BCE; although wine was surely made and consumed before that, this means humans have been drinking wine for at least 9000 years.
      Modern Romanée-Conti is macerated for two to three weeks and aged in oak for 18 months to two years. This is fairly standard practice as far as quality red wine is concerned today (maceration time between eight and 21 days, barrel aging six months to two years). The modern version macerates long enough to extract sufficient tannin to withstand two years of barrel aging without problems, as well as decades more in bottle.
      Contrast this to production methods in the 1800's, where maceration times were only four or five days and aging in oak was for four or five years.  A four to five day maceration would extract most color, but little to no tannin, essentially creating a dark rosé.  It is a good thing that DRC changed production to sturdy red wines.   12/17/20
150,000 tons not picked? Issue # 8
At 150,000 tons of wine grapes not picked this 2020 vintage it may seem like a lot.  To the hundreds of grape growers who could not sell this vintage, it was a total loss to some.  Part of the reason was that we had two sets of fires during the harvest.  With thin grape berry skins, the bunches become smoke tainted and no wineries will take them.  However, many growers had white grapes that came in before the fires.  They had a great vintage – especially Chardonnay.  With 3.9 billion tons of grapes picked this vintage, it is still not going to affect prices.  That is except Cabernet Sauvignon.  Watch for that King of grapes to hike up in retail pricing.  Leslie Hennessy 12/10/20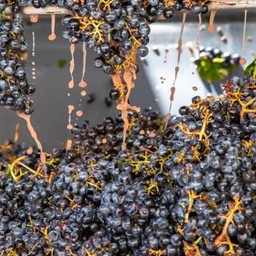 What wine did you have for Thanksgiving?  Issue # 7
Sometimes you have to reward yourself.  So, I chose the Faiveley Charmes Chambertin 1989 Burgundy for Thanksgiving just to check out how our cellar is aging.  At 31 years old, one would wonder if it was still 'in the bottle' as wine connoisseurs say.  The cork came out in three pieces.  That was not a promising start.  However, since Faiveley produces such a large volume of wines, it is common to see a large winery use basic, inexpensive corks.  After all, ninety percent of all wine purchased is drunk within two days.  The bouquet was enticing.  Brown sugar, olives, and definite old cellar nuances were bounding out of the glass into my nose. I waited patiently to let the wine breath, the body had a super interesting collage of old time Pinot Noir tastes with a rambling delicious old wood and tobacco finish.   The answer is the wines in our cellar are aging quite nicely. 12/3/20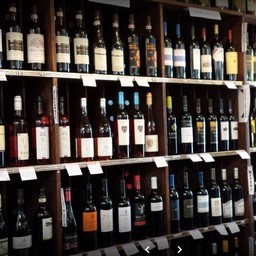 How do you plan for a Covid harvest? Carefully. Issue # 6
It was also a Covid year. Vineyard and cellar workers had to be precisely organised: one-way systems in the cellars, and boxed meals being sent in rather than the convivial meals that make harvest fun. Moueix, of Chateau Petrus, would normally have two pickers per row, one on each side. This year they had just one, and to enable that picker to pick both sides of the row at once they removed the lower leaves – which are normally going yellow by then anyway – leaving just the canopy above for shade. "It worked well," Moueix says. With two pickers, "there is always a slow person, so we would put them with a fast person to hurry them up, but what usually happened was that the fast person just did more. This way they all worked at a similar pace."
Even so, a case of Covid could have been disastrous. "I had pre-booked harvesting machines in case we had to send pickers home; it would have been a nightmare," he says.  11/29/20

                                            Sonoma Harvest Report Issue # 5
Although the 2020 growing season enjoyed near-perfect growing conditions, a mid-August lightning storm resulted in a dramatic turn for Sonoma County's wine grapes. It was estimated that between 25% and 30% of the county's grapes went unpicked this year, and it remains to be seen which wines will be made in 2020. However, many vintners are optimistic about the quality of the harvested fruit. Fortunately, as a result of this year's early harvest, more than 15% of the region's grapes had been picked before the LNU Complex fires began and 90% had been harvested by the start of the Glass fire.  11/19/20
(From the Wine Institute Report)
                                           November In Sonoma Issue # 4
I asked one wine maker in Sonoma this week if his harvest was over.  He just laughed and said
" Finally"!   That is pretty much the sentiment of most wine folks here.  With two sets of fires, Covid concerns during the harvest, and an uncertain political future, the harvest in Sonoma was just plain strange.  My grape management buddy said he had 160 tons of wine that never got picked.  They just left the grapes on the vine.  When they start pruning this winter, the unpicked grapes will be added fertilizer.  Hobby vineyard owners in the 2-5 acre size had the same problem.  There are lot's of vineyards for sale.  And, some even for lease.  With 35,000 acres  of grapes overplanted in the State of California, maybe now we will even out the previous two year glut.  Leslie Hennessy 11/9/20
                     
Sauternes: The Ultimate Aperitif Issue # 3
In the United Kingdom, by tradition many hosts pop open a bottle of French Champagne when guests arrive for a dinner party. In the USA, aperitifs have a wider range.
Yet in Bordeaux, it is customary to open a chilled bottle of Sauternes to serve as an aperitif. The bottle is attractively displayed in a bucket of ice, and guests are poured small amounts in appropriate glassware (white wine or digestif glasses).
Though enjoying a sweet wine at  the start of the meal may sound curious, the vibrant acidity of Sauternes in addition to the residual sugar does indeed whet the appetite. Many Bordeaux hosts also have fresh oysters on hand as the appropriate food pairing. 10/30/20

Vintage 2020 Update Issue # 2
Karissa Kruse, president of the Sonoma County Winegrowers "We estimate between 25% – 30% of the Sonoma County winegrape harvest will go unpicked due to the pandemic and fires.  We are also still waiting to learn what wines will be made this year.  So far, we have identified approximately a $150,000,000 loss to growers which will have a ripple effect on the County's local wine and tourism industries which can contribute up to $13.4 billion annually to the local economy in a normal year."
10/22/20




                                 
The 100 Day Dictum in Burgundy Issue #1
The old rule of thumb was that Burgundians could count 100 days between flowering and harvest. Burgundians could basically plan their vacations based on this.  The key to the precocious harvest dates lies with the previous winter of 2019-2020. Relatively warm with little winter frost, the vines were hydrated and raring to go by mid-March. So, the 90-100 day band began incredibly early. 10/14/20