KSVY Radio 91.3 FM
Join your host Leslie Hennessy every Wednesday at 1:00 PM for the live wine show "Wine Around With Hennessy"
Leslie Hennessy, a 54-year veteran of the wine industry, will inform and educate the KSVY listeners about the vast world of wine. Program highlights will delve into the professional wine worlds of Oenology, Viticulture, and Ampelography. With guest wine makers, vineyard owners, wine merchants, wholesalers, and educators, the program will delve into all facets of this industry that contributes $57.6 billion to the state's economy and $114 billion to the overall U.S. economy yearly.
Each weekly program will interview exciting men and women that will walk us through their interesting lives in this fascinating agricultural field so important to the State of California and Sonoma County. With each passing month in the vineyards, Leslie will stroll us through pruning, flowering, soil differences, bud break, necessary water and nutrients, disease, fruit set, and the exciting harvest. Inside the winery Leslie will walk us through fermentations, aging, racking, fining, bottling, and wine sales.
Leslie will also host a "Quiz the Wine Expert" component of the show that will allow listeners to call in or email any wine question – any wine question at all. Call in at 707 933 9133.  What fun is that?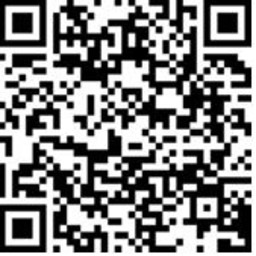 QR Code to last program